Success Story – June – Mr. Hinds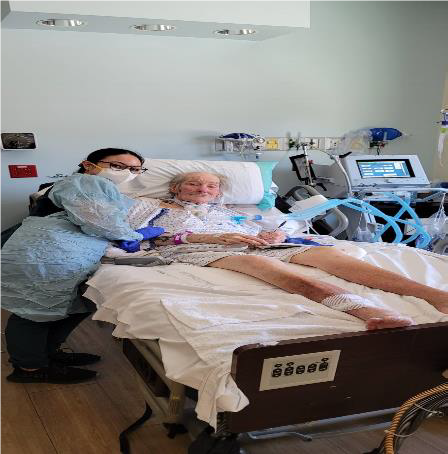 Mr. Hinds was admitted to Horizon Specialty Hospital of Henderson after health complications resulting in a dramatic decline in strength and functional abilities. At arrival he was bed bound and dependent for all daily care. Determined to get back on his feet he has been working hard with his Physical and Occupational therapists making great progress. He is now able to sit up with minimal assistance and sit independently on the edge of his bed during therapy sessions.
With Occupational Therapy he has improved from being totally dependent with his self-care routine to now only requiring help to set up for hygiene and grooming and is able to dress his upper body independently. We are grateful for the opportunity to work with Mr. Hinds and appreciate his positivity.